Emergency AC Unit Repair in Bryan: What You Need to Know
If you live in Bryan, Texas, you know how hot and humid the summers can be. It's essential to have a functional air conditioning unit to keep your home cool and comfortable. However, even with regular maintenance, AC units can break down unexpectedly, leaving you in need of emergency ac unit repair.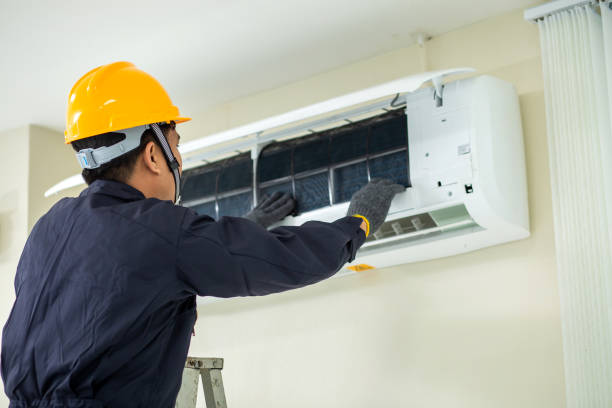 The Importance of Timely AC Repairs
When your AC unit breaks down, it's crucial to get it fixed as soon as possible. Delaying repairs can result in further damage to your system and potentially higher repair costs. Additionally, living without air conditioning in the Texas heat can be unbearable, especially for children, the elderly, and pets.
24/7 AC Repair Services in Bryan
Fortunately, there are reputable HVAC contractors in Bryan that offer 24/7 emergency AC repair services. These contractors understand the urgency of AC repairs and provide quick and efficient solutions to get your unit up and running.
Factors Affecting Emergency AC Repair Costs
The cost of emergency AC repairs can vary depending on several factors, including the time of the day or night, the severity of the repair, and the type of unit. Emergency repair services outside of regular business hours may cost more due to overtime charges. Additionally, more severe repairs requiring replacement parts may cost more than minor repairs.
Choosing a Reliable AC Repair Contractor
When choosing an HVAC contractor for emergency AC repairs, it's essential to choose a reputable and reliable company. Look for contractors with positive reviews and a proven track record of providing quality services. Additionally, check if the contractor offers a warranty or guarantee on their repairs to ensure your satisfaction.
Financing Options for Emergency AC Repairs
Emergency AC repairs can be costly, and not everyone has the funds readily available to cover the expense. Fortunately, many HVAC contractors offer financing options to help homeowners manage the cost of repairs. These financing options may include low-interest loans or payment plans, allowing you to pay for repairs over time.
Preventing Future AC Emergencies
While emergency AC repairs are sometimes unavoidable, there are steps you can take to prevent future emergencies. Regular maintenance, such as changing air filters and cleaning coils, can help prolong the life of your AC unit and prevent unexpected breakdowns. Additionally, consider investing in a maintenance plan with your HVAC contractor to ensure your system receives regular check-ups and maintenance.
In conclusion, if you're a homeowner in Bryan, Texas, having access to reliable
emergency AC repair services
is crucial. Delaying repairs can result in further damage to your system and potentially higher repair costs. Choose a reputable HVAC contractor that offers 24/7 emergency repair services and financing options to manage the cost of repairs. Additionally, take preventative measures to prolong the life of your AC unit and prevent future emergencies.